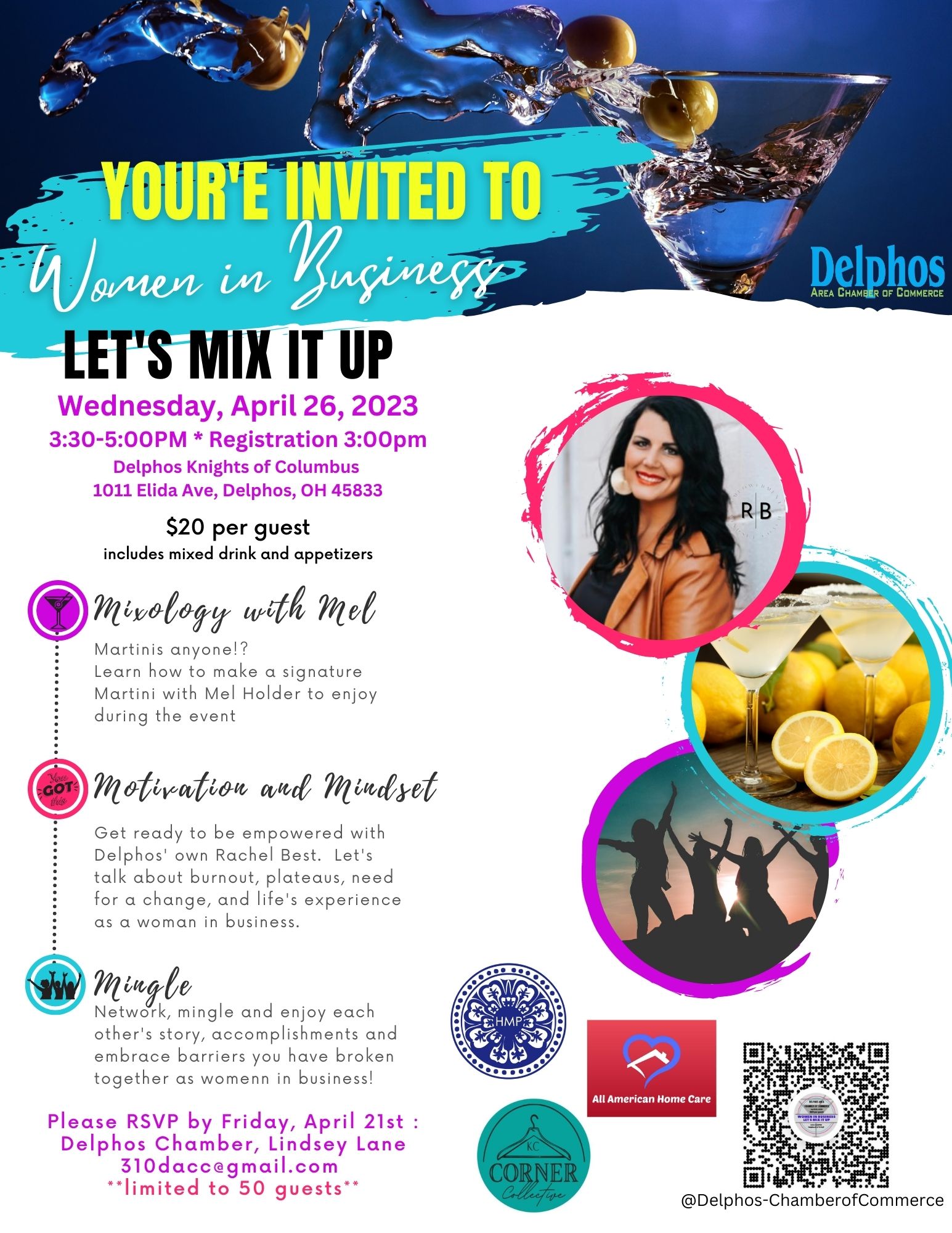 You're Invited to Women in Business, Let's Mix it Up!
Enjoy an afternoon with a martini workshop by Mel Holder, receiving a motivational and empowering message from Delphos' own Rachel Best and mingling with fellow women in business!
Please follow the link to register. $20 per guest. Limited to 50 guests.