Our members are made up of businessmen and women from a variety of industries.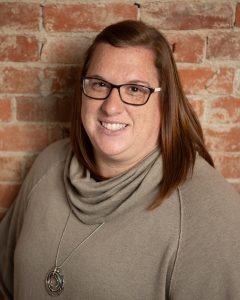 Maria Diltz - Executive Director
I was born and raised in Delphos, Ohio.  I studied Administrative Assistant along with Business and Medical Management.  I continued to use my profession when I took a position with the Delphos Chamber of Commerce.  It is a very fast paced atmosphere that requires assuring that the community and surrounding areas are served with the upmost profession.  It has been a pleasure to work with such a great group of outstanding citizens in Delphos to achieve a successful outcome and continue moving Delphos into the future.
When I am not working at the chamber I cherish the time that I get to spend with my husband and 2 beautiful children.  I also enjoy spending time with family and friends.
Contact: mdiltz@delphoschamber.com