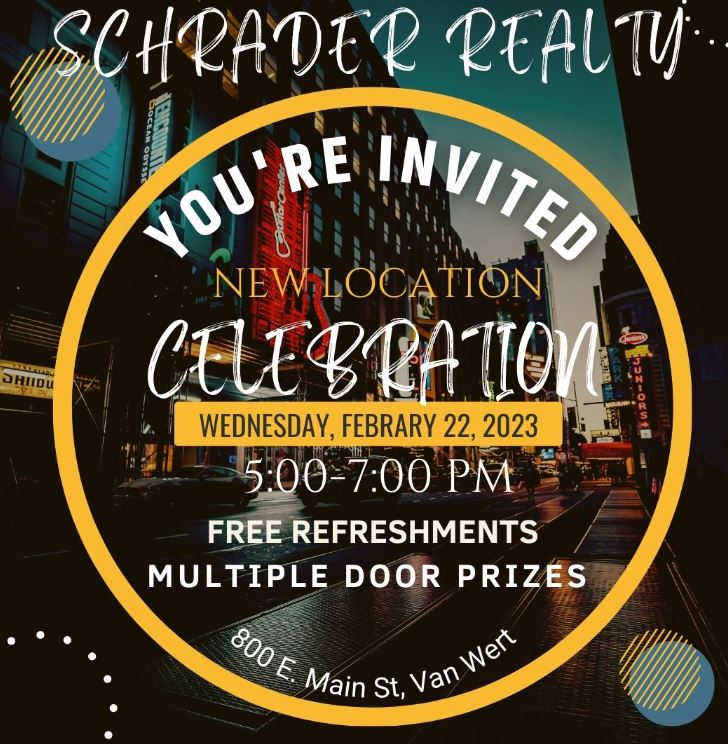 Schrader Realty No Location Celebration
You are invited to our special celebration event for our *NEW* branch office located at 800 E Main Street in Van Wert!
There will be MANY door prizes so pop by anytime to enter your chance to win & there will also be yummy finger foods and refreshments!!!
(More details coming soon!) We are excited for you to see the finished product!