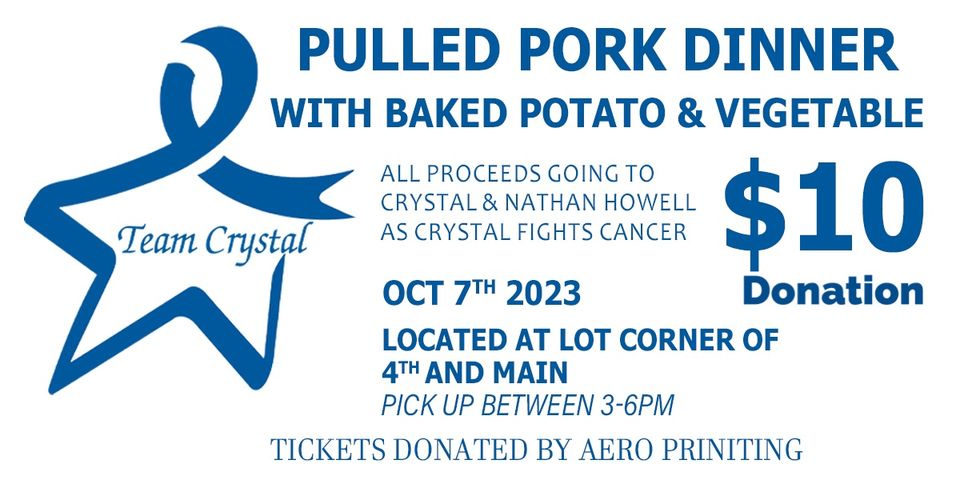 Please join us for #HelpingtheHowells pulled pork drive-thru dinner to help Crystal and Nathan Howell as Crystal battles Colon Cancer.
A large Item and small item raffle will also take place that day on at " The Lot" on the corner of Fourth and Main street in Delphos.
50/50 tickets will be sold in the Drive Through line as well.
Can't make it that day? Donations can be accepted via Venmo @HelpingHowells
To purchase dinner tickets please contact
Corie Mueller (419) 234-5005
Ryne Mueller (419) 236-6864
Gina Ulm Moody (419) 3027561
To purchase large item raffle tickets please contact:
Jamie Clark (19) 302-3067
Brittany Kimmett
Dinner Tickets may be purchased at these Delphos Locations:
At Home Realty
Suever Seed and Feed
Advanced Insurance Group- Adam Anspach
Delphos Chamber of Commerce