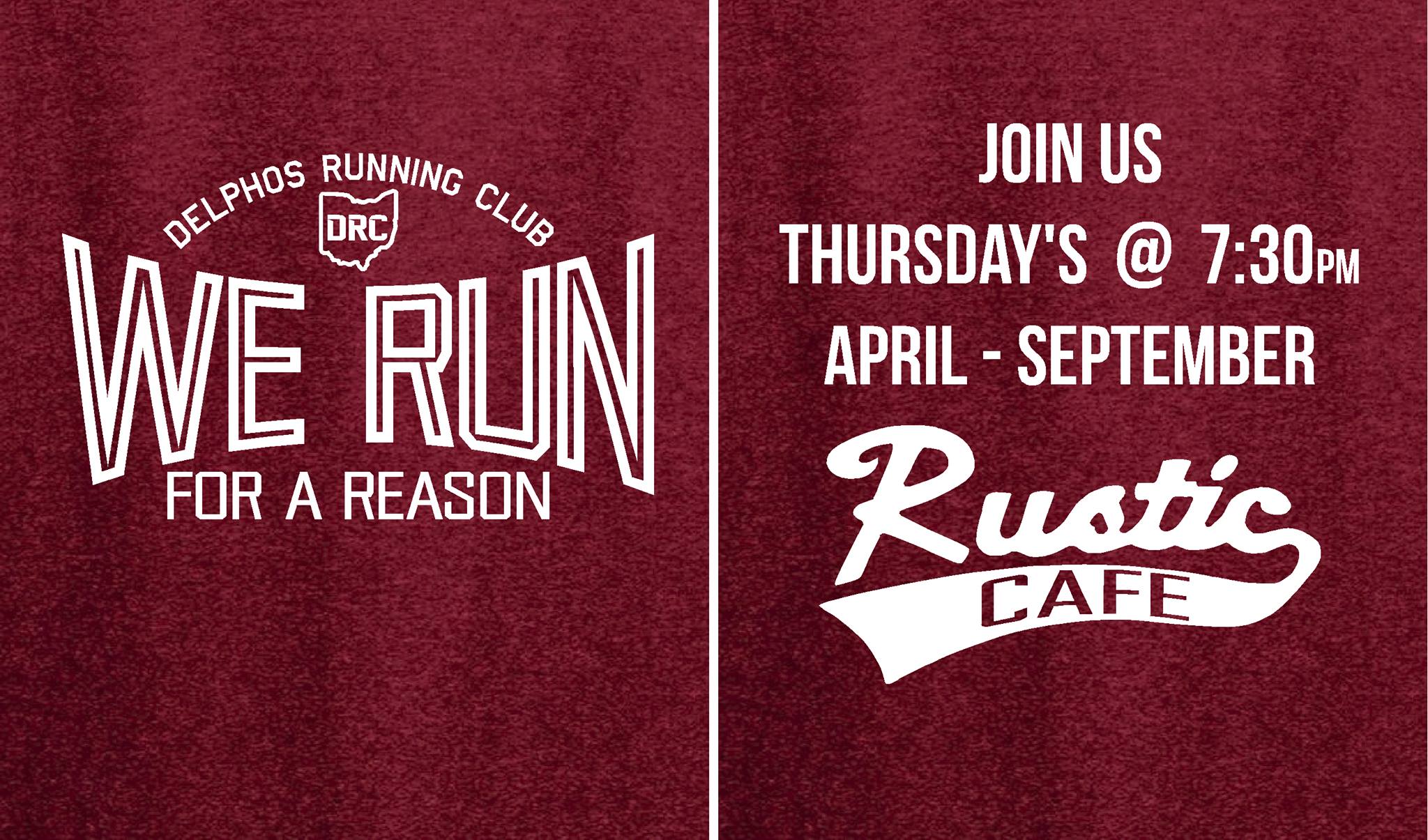 Welcome to the Delphos Running Club (DRC) #runforareason! This is NOT
a race club. he purpose is to exercise, socialize (why we start & end at the Rustic) and give back to our community. Each 5k (3.1) run/walk, which will start from the 
Rustic Café each Thursday at 7:30pm from April to September
, we will have a donation canister available for you to make donations. The DRC is a 501(c)3 nonprofit organization so your donations are tax deductible! Each month, we will decide on a new charitable organization.
Since 2014, we donated over $88,000 to LOCAL charities!
This is a FREE running club. Most running clubs have annual dues of $15 – $200 per year. Instead, we want our "annual dues" to go to charity.
There is no obligation to donate if you participate.
Not only is it free to be in the club, but after your 5th, 10th & 15th run/walk you get FREE awards! Our shirt features our purpose, to run for a reason, and logos from our wonderful sponsors. If your business is interested in sponsoring, please send me a message for more details!
If you have any questions, please send me a private message or e-mail me at delphosrunningclub@gmail.com. Thank you!