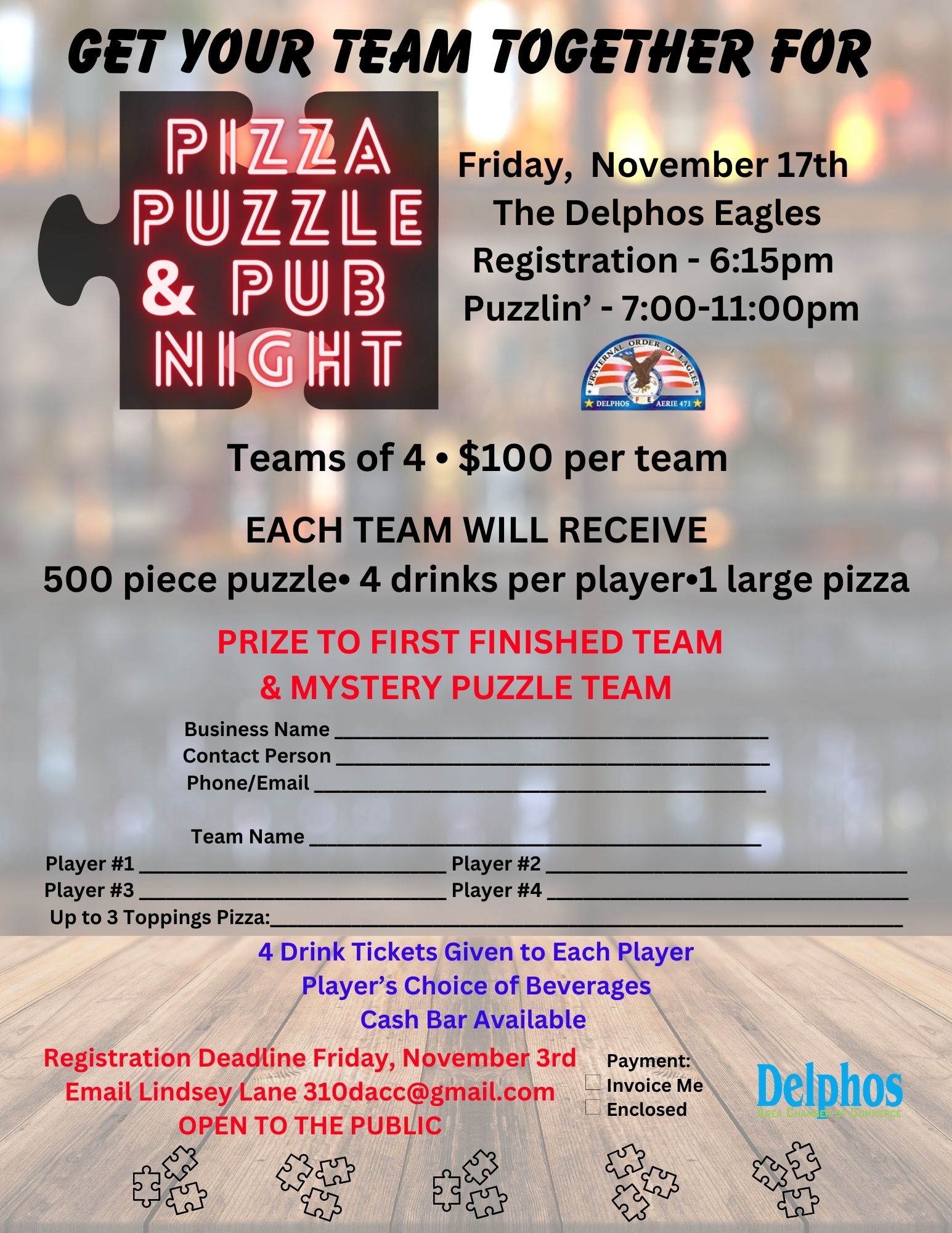 JOIN THE CHAMBER AND THE DELPHOS EAGLES FOR A FUN FRIDAY NIGHT IN NOVEMBER!
PIZZA, PUZZLE & PUB NIGHT IS GREAT FOR BUSINESS NETWORKING, DEPARTMENT TEAM BUILDING OR
A GROUP OF FRIENDS.
OPEN TO THE PUBLIC!
FRIDAY, NOVEMBER 17TH • 7-11pm • THE DELPHOS EAGLES
TEAMS OF 4 • $100 PER TEAM
REGISTRATION DUE FRIDAY, NOVEMBER 3RD!